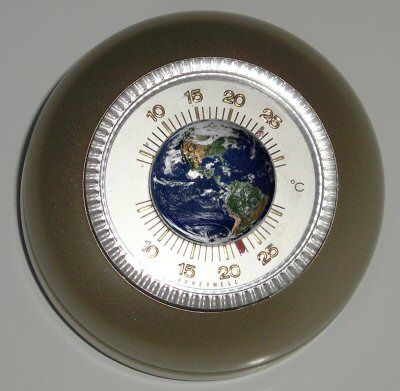 As the heads of humanity suffer, struggle, and try to churn something out of the mud that is the policy debate of climate change, the scientific world is thinking ahead to measures that are bold, daring, and drastic.
From the 8-10-09 edition of the New York Times

"For perhaps $100 million, climate engineers could begin field tests within five years, says Ken Caldeira of the Carnegie Institution for Science. Dr. Caldeira is a member of a climate-engineering study group that met last year at the Kavli Institute for Theoretical Physics under the leadership of Steven E. Koonin, who has since become the under secretary for science at the United States Department of Energy. The group has just issued a report, published by the Novim research organization, analyzing the use of aerosol particles to reflect shortwave solar radiation back into space.
These particles could be lofted into the stratosphere to reproduce the effects of sulfate aerosols from volcanic eruptions like that of Mount Pinatubo in 1991, which was followed by a global cooling of nearly 1 degree Fahrenheit. Just as occurred after that eruption, the effects would wane as the particles fell back to Earth. Keeping the planet cooled steadily (at least until carbon emissions declined) might cost $30 billion per year if the particles were fired from military artillery, or $8 billion annually if delivered by aircraft, according to the Novim report.
The idea of even testing such a system scares many people, and some scientists argue that climate-engineering research should remain theoretical. But Dr. Caldeira says that small-scale testing — perhaps an experiment intended to slightly cool the Arctic — could be safer than the alternative.
"The worst-case scenario," he says, "is one in which you have an untested system that you need to deploy quickly at large scale in a desperate attempt to ward off some sort of climate crisis. It could be much better to start testing soon at small scale and to observe what happens as the system is deployed." The sooner we start, he reasons, the more delicately we can proceed."


Click here to read more from
"The Earth Is Warming? Adjust The Thermostat."