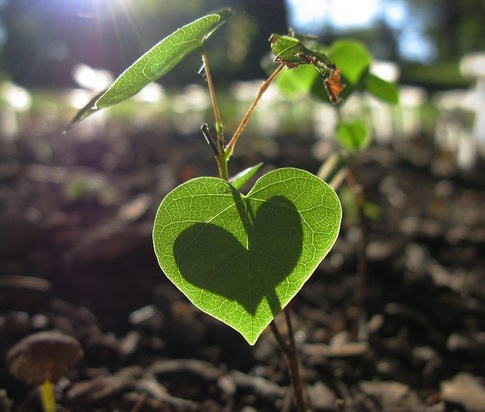 Click here to read the full article from the New York Times
If you think about it, though, why would we expect any organism to lie down and die for our dinner? Organisms have evolved to do everything in their power to avoid being extinguished. How long would any lineage be likely to last if its members effectively didn't care if you killed them?
Maybe the real problem with the argument that it's O.K. to kill plants because they don't feel exactly as we do, though, is that it's the same argument used to justify what we now view as unforgivable wrongs.
Slavery and genocide have been justified by the assertion that some kinds of people do not feel pain, do not feel love — are not truly human — in the same way as others. The same thinking has led to other practices less drastic but still appalling. For example, physicians once withheld anesthetics from infants during surgery because it was believed that these not-quite-yet-humans did not feel pain (smiles were gas, remember).
Yet even as we shake our heads over the past, we continue to fight about where to draw the line around our tribe of those deemed truly human. We argue over whether those who love others of the same gender deserve full human rights. We ask the same about fetal humans.
The dinner menu pushes us further still. Do other species of animal deserve our consideration? Do plants? Fungi? Microbes?
Maybe this seems all nonsense to you. Perhaps you're having trouble equating a radish to a lamb to a person whose politics you hate to your beloved firstborn. It's not surprising. It is reliably difficult for us to accept new members into our tribe, the more so the less like us they seem. It can be infinitely inconvenient to take the part of every individual we come across, to share with it that most precious of commodities: compassion.
What should we have for dinner tonight? Who knows?

Ed:The Hindu/Vedic cultural perspective provides a potential answer to the issues raised in this article. Check out this excerpt from the vegetarian cookbook A Higher Taste:
Another common metaphysical question is, "If all living entities are spiritually equal, then why is it acceptable to eat grains, vegetables, etc., and not meat? Aren't vegetarians guilty of killing vegetables?" In response, it may be pointed out that vegetarian foods such as fruits, nuts, milk, and grains do not require any killing. But even in those cases where a plant's life is taken, the pain involved is much less than when an animal is slaughtered, because the plant's nervous system is less developed. Clearly there is a vast difference between pulling a carrot out of the ground and killing a lamb. But still, one must undoubtedly suffer karmic reactions even for killing plants.

For this reason, Lord Krsna explains in Bhagavad-gita that not only should man eat only vegetarian foods, but he should also offer these eatables to Him. If we follow this process of sacrifice, the Supreme Lord Krsna, protects us from any karmic reactions resulting from the killing of plants. Otherwise, according to the law of karma, we are personally responsible. The Gita states, "The devotees of the Lord are released from all sins because they eat food that is offered first for sacrifice. Others, who prepare food for personal sense enjoyment, verily eat only sin."

Srila Prabhupada elaborates on this principle of spiritual vegetarianism. "Human beings are provided with food grains, vegetables, fruits, and milk by the grace of the Lord, but it is the duty of human beings to acknowledge the mercy of the Lord. As a matter of gratitude, they should feel obliged to the Lord for their supply of foodstuff, and they must first offer Him food in sacrifice and then partake of the remnants." By eating such sanctified food-prasadam-one is protected from karmic reactions and advances spiritually.